Rewilding Stonnington formed in 2020. We are a group of volunteers working to reintroduce indigenous and endemic plants, raise public awareness and connect with the pre-colonial heritage of our local area: City of Stonnington and overlapping state and Federal electorates.
We collaborate with other residents and with relevant authorities to replant public facing land including nature strips, pocket parks and land around railway stations through the Stationeers program in partnership with Keep Victoria Beautiful and Metro Trains. We also educate and advocate for the inclusion of indigenous plantings in other public spaces.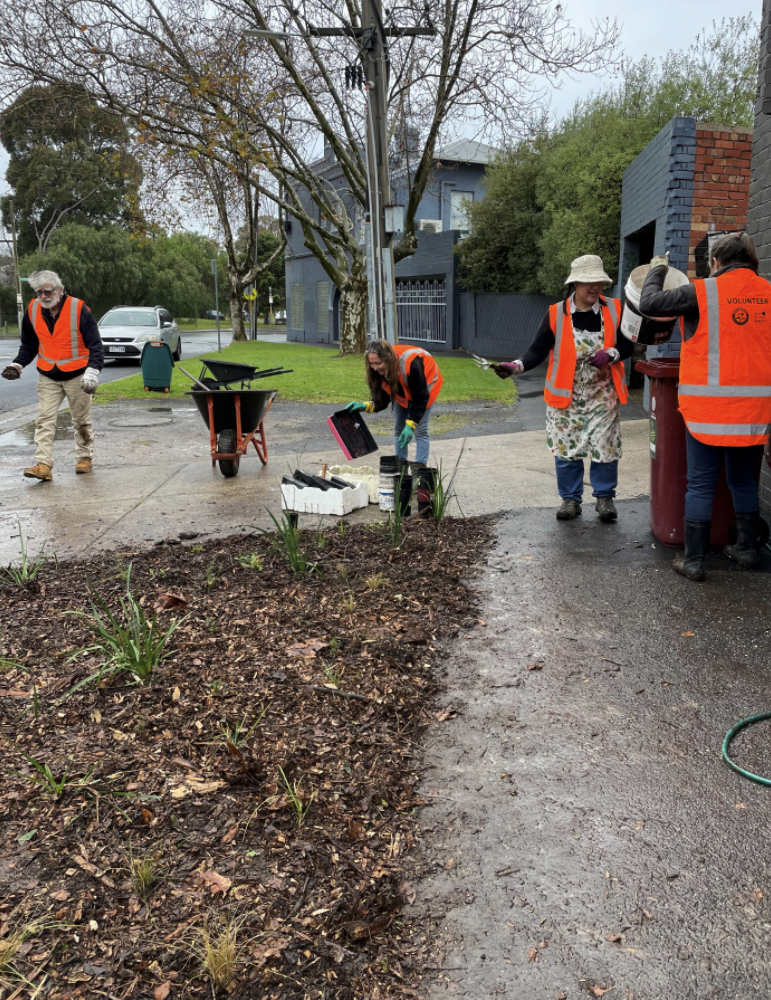 Our goal is to:
boost biodiversity
attract pollinators
improve bird habitat
reduce the impacts of climate change
reduce the urban heat island effect
reduce stormwater runoff
add interest and diversity to the landscape
improve mental and physical health
reduce use of artificial fertilisers and weed killers
improve our biophilic connection to nature
respect and advocate for Aboriginal ways of caring for country, in consultation with local Traditional Owners.
Acknowledgement of Country
We respectfully acknowledge the Wurundjeri Woi Wurrung and Bunurong peoples of the East Kulin Nations as the Traditional Custodians of the lands on which we live and work. We acknowledge their living connection to Country and culture, paying our respects to ancestors and to Elders past, present and emerging. Sovereignty was never ceded.